Statement of Profit or Loss and Other Comprehensive Income
For the Year ended 30 June 2022
Consulting & Professional fees
Funds transferred from ROLDA Inc Australia to support Romanian animals increased by 56% compared with 2021.
In 2015, ROLDA started fundraising in Australia using a small loan from our Romanian parent charity. Working together with Jamm Print & Production, we were able to pay back the loan to Romania in 3 years, but also reach the goal of creating a network of generous supporters across Australia, who respond to our plea for the homeless and abused animals from Romania. For the next few years, while carefully investing into expanding our database, we aim to send a regular annual grant to Romanian projects.

When you become a ROLDA supporter

You will join an international team of animal lovers who act globally.

Your contribution will enable pets from rural communities to access to medical care.

You will help the rural community located in the poorest regions of Romania to responsibly look after their pets.

Your donation will pay food, medical care, sheltering and rehabilitation for hundreds of dogs every year.

You will help dog owners in Romania to have their pets sterilized and microchipped.

Your gift will help reduce the number of strays.
Financial Info for ROLDA Romania
Your generous gift secures the Romanian animals' present and transforms their future.
Your support enables ROLDA to look after approx 1000 animals every year in Romania.
Since the war started in Ukraine, we actively support the locals to rescue animals exposed to bullets and hunger.
Millions of strays and animals owned by people in disadvantaged communities have no one else to rely on.
You #givehope where no one else will.
Financial Statement 2022 contains the donations raised in Romania and the support received from all ROLDA international branches, including Australia.
List of expenses 2022 made by ROLDA Romania for campaigns, programs and capital costs.
What happens when your 1$ donation
is reaching Romanian animals in need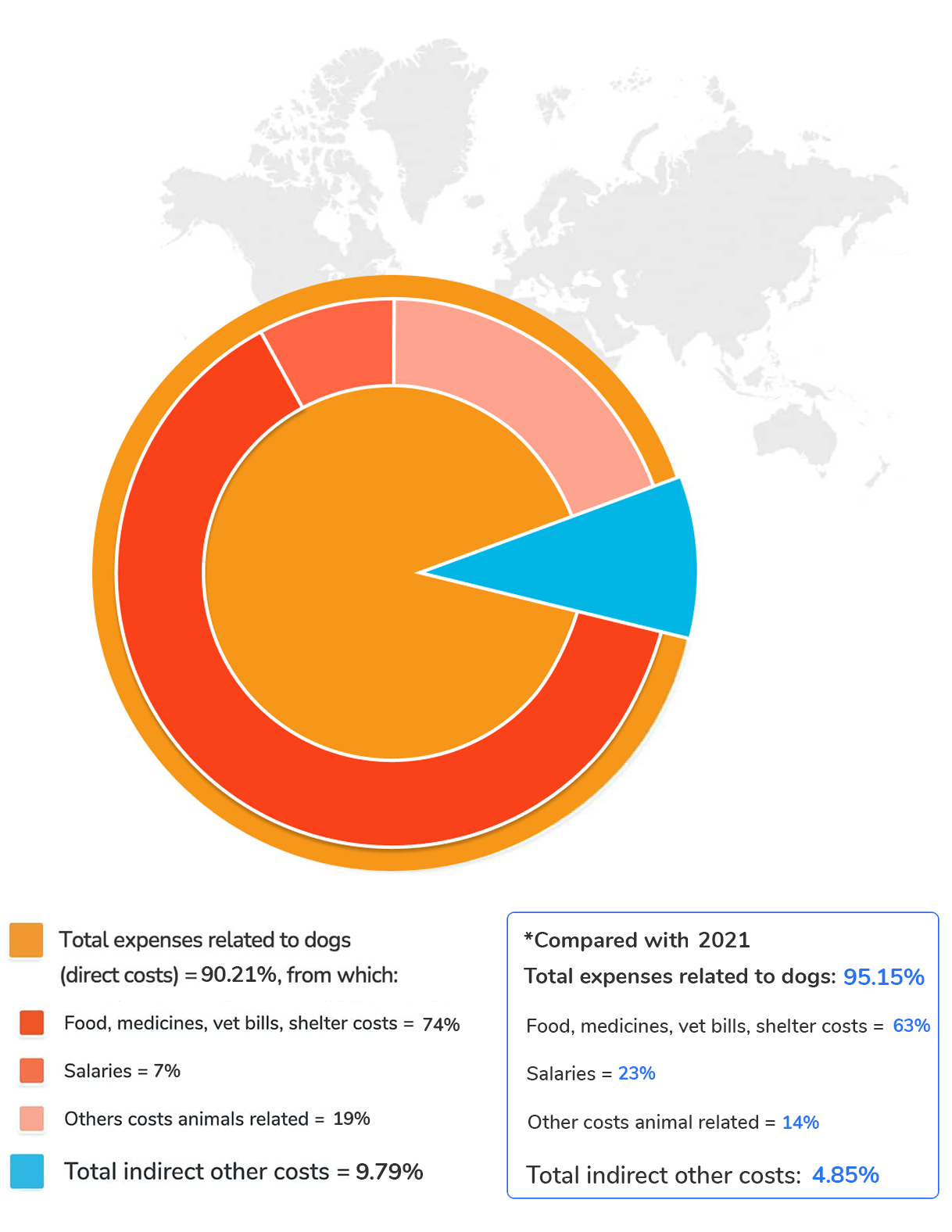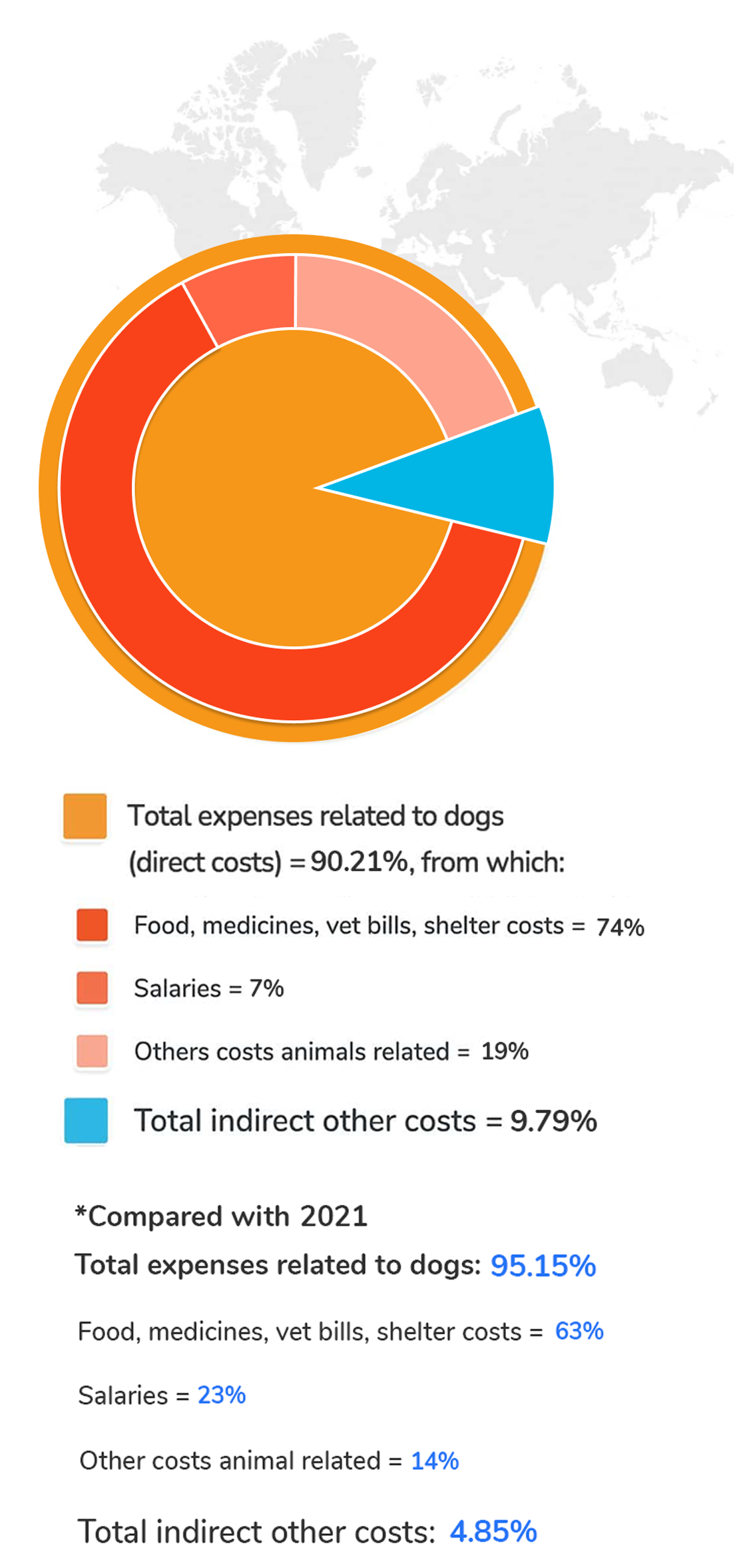 What happens when you give 1 US$ to ROLDA
Most of it (90 cents) goes to animal's direct needs and local community programs. The rest (almost 10 cents) goes to fundraising.
Thanks to our experts, we stretch the power of your 1$.

10¢ spent returned us 4 times more ¢ reinvested in care for homeless, abused animals and the poor community's pets where they need the most!
Every 1$ donated = 1.45$*
Together, we create a greater impact for all animals in need!
You make a smart investment!