#GiveHope

to homeless animals that have nobody else
Secure your special place in our new dog shelter building!
Options start at just 100 USD!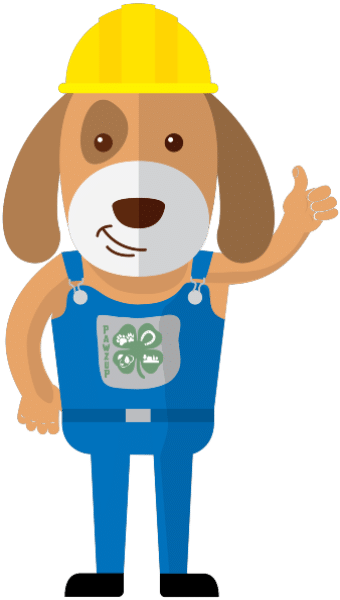 Together, we can transform the future of each rescued dog or cat.
Because every animal deserves to be respected.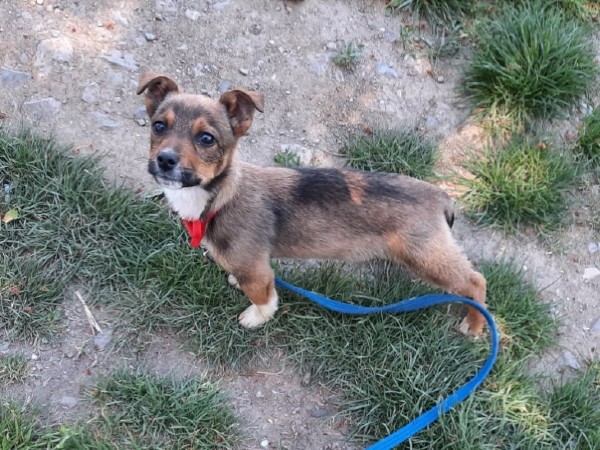 Help the ROLDA Rescue Team to save puppies like Rinka
Little Rinka had terrible diarrhoea, which is so detrimental to a dog's health. She was starving and dehydrated, and she eventually died an agonising death. We want to help as many vulnerable animals in need as we possibly can. Help us to protect pups like Rinka. Just $21 will help us to save 7 pups, just like Rinka. Together, we can make a difference to the lives of Romania's dogs.
Be a Dog's Hero!
Behind every dog rescue mission is someone like you, capable of making humanitarian work possible in Romania!

Enter an amount to donate
No dog deserves to suffer like they do in Romania
ROLDA helps free dogs from their chains whenever possible. Injured dogs are easier to free because their owners don't want to waste money on their treatment. Without our intervention, these poor dogs would continue to live imprisoned and in pain.
ROLDA is opposing animal abandonment, cruelty and euthanasia
Uncontrolled animal reproduction
Wild animals in captivity
Live animal smuggling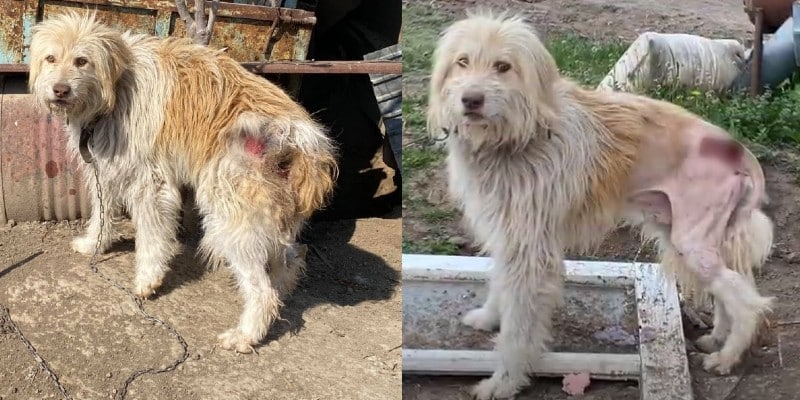 Before: Neck wound caused by a heavy chain
After: The owners were convinced to build an enclosure and stopped chaining her
Social campaign for seniors
Many seniors in Romania live on the edge of collapse, depressed, in poverty, often being forced to choose between buying medicines or paying the utility bills.
Having a pet around is for many the best thing that can happen to them. ROLDA FriendsForever campaign starts in 2023 and pays for pet related costs for 30 seniors in Romania to help them keep their pets safe.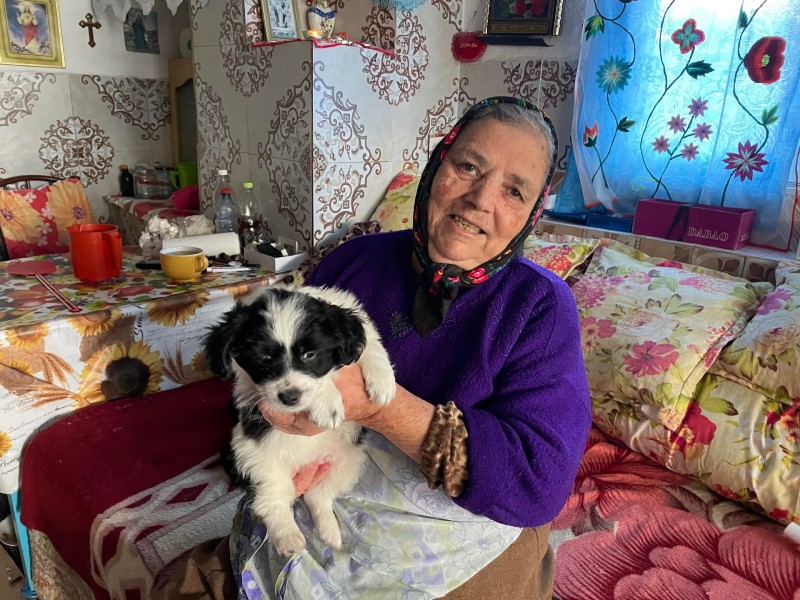 Campaigns that will continue

during 2023
As the war continues in the southeast of Ukraine, the rescuers we are in contact with never ceased care for hundreds of animals. The rescue missions continue, even if people also need to protect themselves from bullets and missiles. The veterinary care is difficult due to lack of medicines. We aim to extract a minimum of 100 more dogs from Ukraine during 2023 and bring them to safety at our shelter in Romania.
Vaccination – Did you know that?
7 out of 10 new born pups don't survive unvaccinated. Please consider sponsorship of one or more vaccines for the annual campaign.
Sterilization campaign for poor pets
ROLDA is funding sterilizations for pets from impoverished communities in collaboration with the local vet all year round. There are a fixed number of sterilizations per month in Smardan. Working with other rescuers, we fund sterilizations in Caracal and also occasionally in Ukraine. We aim for a minimum of 600 sterilizations during 2023.
During 2022 we paused the doghouses delivery because we focused on helping Ukrainian animals affected by war. In 2023, we hope to deliver minimum 50 dog houses to pets living exposed to extreme weather conditions.
And we work 24/7 to rescue your new best friend.
On the grounds of an old and deserted factory plot in Galati, Romania, a wounded stray dog struggles to survive. The dog can only watch and whimper as these larvae move around inside his rotting gash. We saved and give him a name (Rambo), a shelter, treated his wounds, and helped him trust people again. After some months, he was adopted in Sweden.
Read Rambo's story!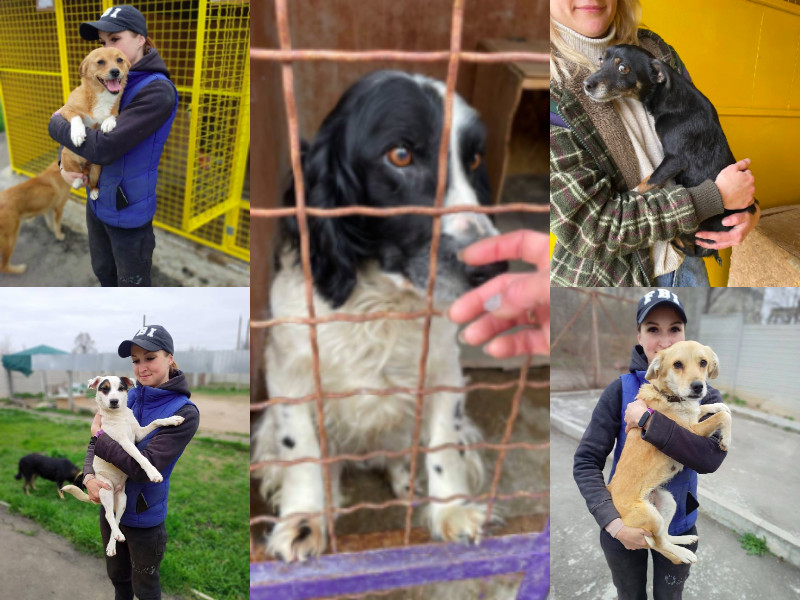 ROLDA is an international animal welfare organization operating in Romania to help primarily the homeless cat and dog population, estimated to some millions. ROLDA has a strict no-kill policy. Our key focuses are rescue, rehabilitation, rehoming, spay/neuter, social programs and education.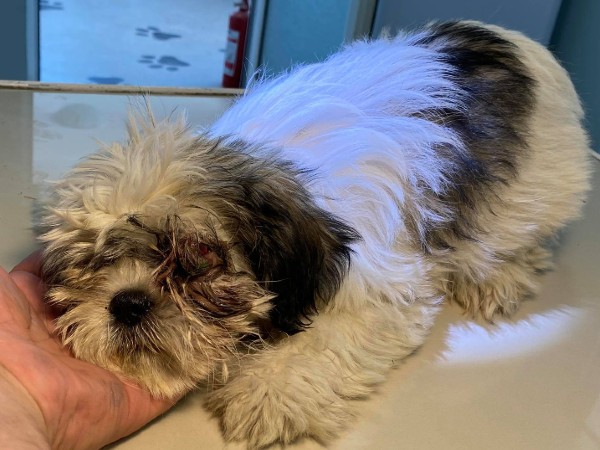 ● Run 2 dog shelters and 1 cat shelter which comply with EU regulation
● Pay for spay/neuter campaigns for cats and dogs from poor communities
● Social programs for poor pets
● Rehome dogs in countries where we have our own branches
● Educate community members to be responsible pet owners
● Campaign against animal abuse
Shelter for disabled senior cats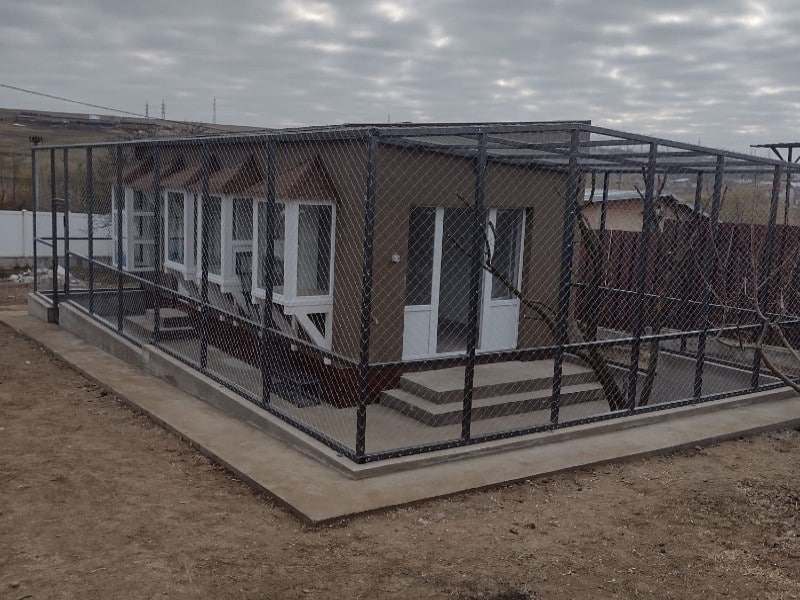 Outdoor space is huge, completely fenced, with a climbing tree and a large sandbox. All cats will be tested prior to being accepted into quarantine and then tested again before leaving quarantine to join the rest of the group.
Coloring book is a huge success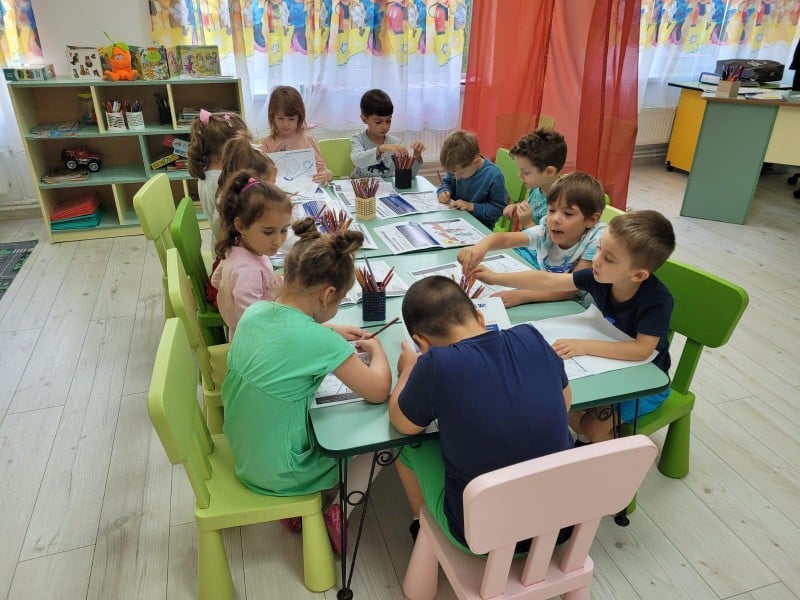 We are proud to announce that thousands of coloring books have already been distributed for free in schools and we will continue with more starting September 2023.
The coloring book was created by ROLDA team from scratch, following expert advice and was designed by a talented Romanian student.
The coloring book is backed up online by "ABC for kids" a web section in Romanian, where we offer guidance to kids on how to look after their furry buddies responsibly and to offer them (under adult supervision) the correct assistance and care.
#ROLDAdogs

give unconditional love, no matter what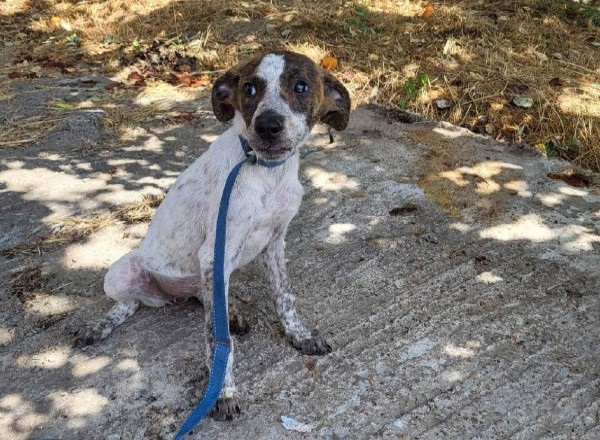 Penny was brought to our shelter together with her sisters, as their owner didn't want to keep them. She is a bit shy at the beginning but once she gets to know you, she opens up and is very friendly and loving. She enjoys playing with her sisters and getting treats. Read more about Penny
What do
#ROLDAdogs

mean to people?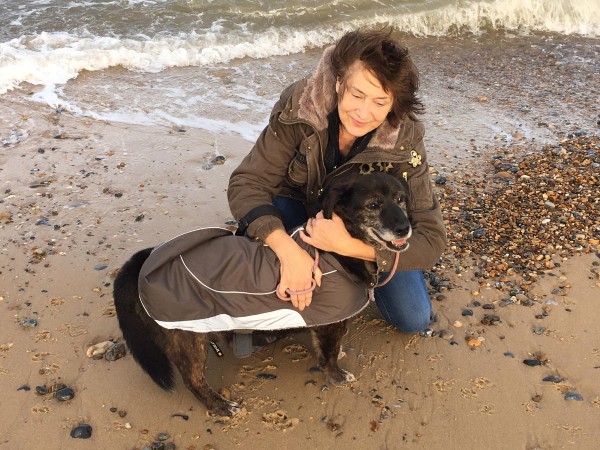 Testimonial from an adopter
I would like to thank you and your staff for blessing us with such a wonderful dog, Cookie is adorable. We got him in September and as the days passed settling in, delightful characteristics unfolded. His excited pant on greeting you, his nose erect then breaking out into a funny bellowing howl. Wriggling on his back contentedly alleviating his itch and his big paws shaking about, he resembled Baloo the hilarious gentle bear in the cartoon Jungle Book! Our Baloo had landed and certainly won a big place in our hearts! A BIG THANK YOU!
Avril from UK
December 2021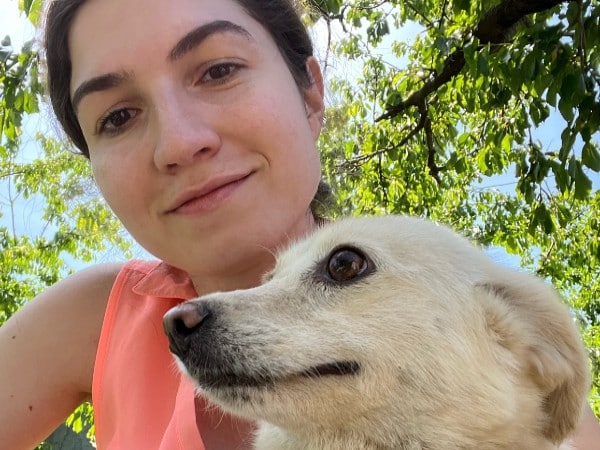 A few months ago, we were desperately reaching out for support to animal aid organisations around the world, as we are focusing on animal rescue in Romania. Very few have replied, and the only one that actually offered support were our neighbours based in Galati, ROLDA. We are also very appreciative of the fact they decided to support fellow rescuers in Romania, and thus, animals outside their immediate reach, as this kind of cooperation is unfortunately not so common although so necessary.
Madalina from Tulcea, RO
January 2022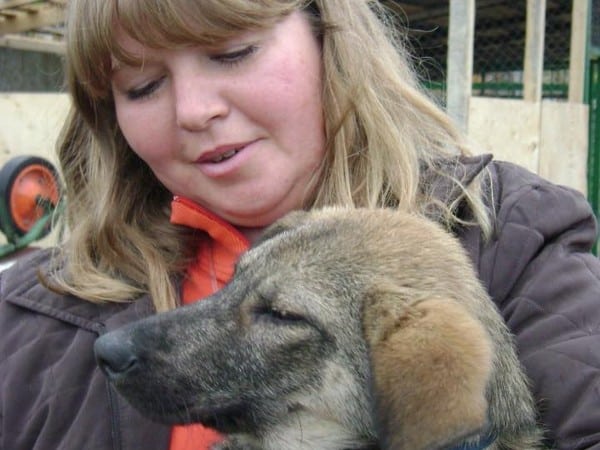 The food you have sent is excellent! Also many thanks for the veterinary medicines! And the human food was very very helpful. We have many puppies now, and soldiers keep bring injured animals. Also, animals from fields with many ticks. The lines to wait to get human food are very long, people have to start waiting from night time and all day. There are very few helpers left in the shelter (12 people) so we cannot stand in the lines for a whole day. We have many debts in the vet clinic for the injured animals.
Irina from Zaporizhe, Ukraine
May 2022

We've funded 1198 social cases, including food aid, medical emergencies and sterilisations, helping a total of 6329 animals in Romania and Ukraine.
But there's still more to be done.
We still need your support. Here's how you can get involved…
Become a ROLDA Ambassador and you help
#ROLDAdogs

for free
Take action and start creating a chain reaction!
Complete the form to receive a promotion pack by post.
Do Ambassadors make a difference?
Yes! Absolutely!
When you spend just 3 minutes reaching out to people, even if it's just one person, you are starting a chain reaction of new ROLDA supporters that can save hundreds, or even thousands, of dogs.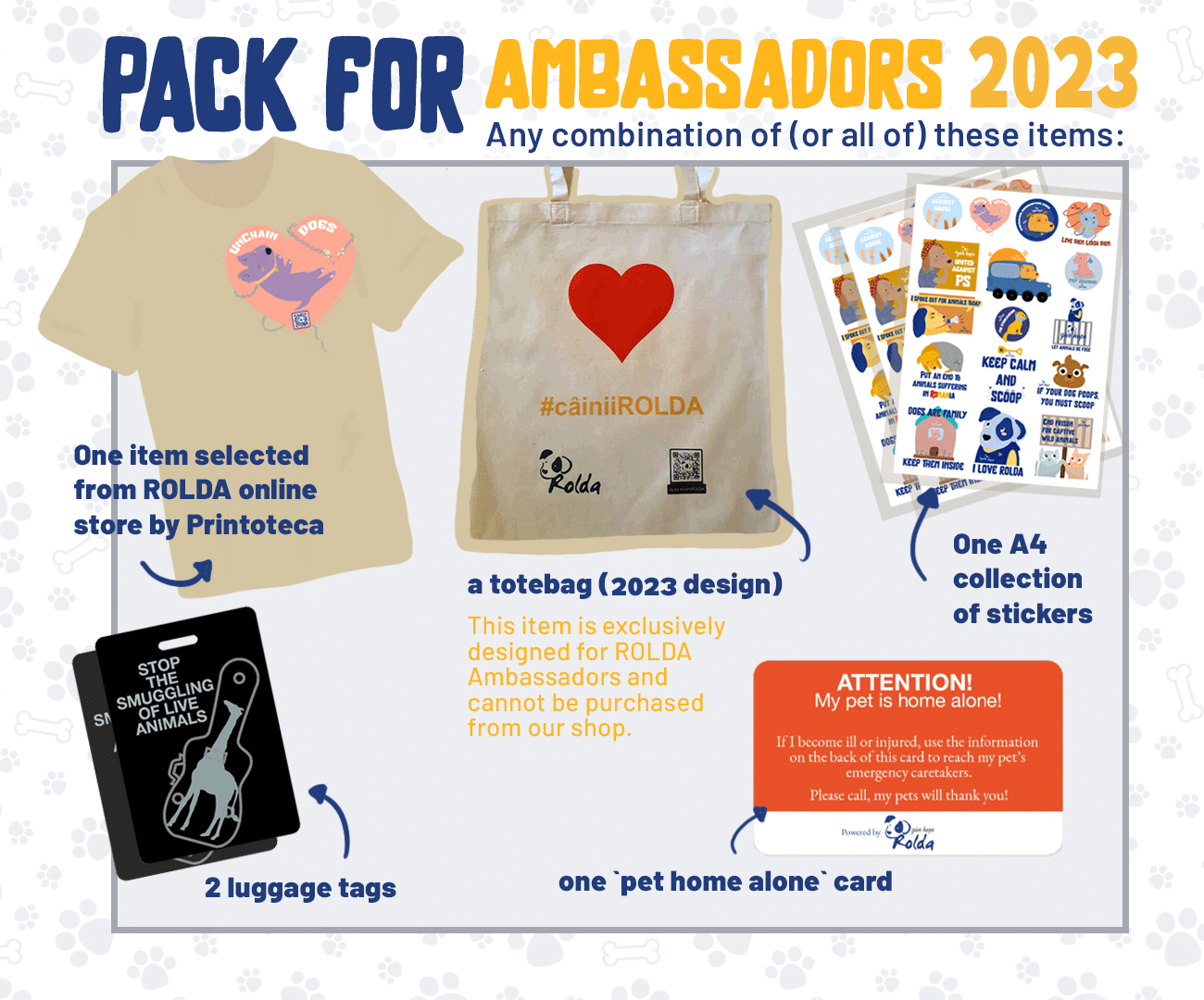 TOGETHER WE MAKE AN IMPACT


Shelters in Romania
20 Rescuers in Ukraine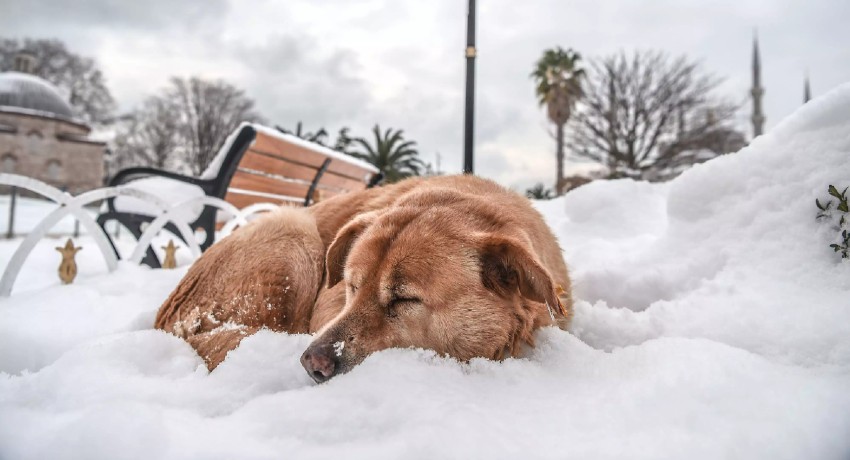 Letter from stray
I write this letter because it's important that this dog story to be told. I don't intend to make you...
1 minute, time of a whole life
f I will take only 1 minute from your time, I would quickly tell you that ROLDA continues to need...
Save Romanian Animals Like It's Your Birthday!
Save Romanian animals from a cruel life and you'll have an extra reason to be proud on your Birthday! Want...